Topher McCann (co-host of 'the jaBROnis') back, strapped and ready to go!
WWE Raw was live from Tampa, Florida at the Yuengling Center inside the ThunderDome.
The following was advertised by WWE for RAW:
Drew McIntyre, Randy Orton and AJ Styles battle in a Last Chance Money in the Bank Qualifying Match
Jaxson Ryker to take on Elias in a Strap Match
Rhea Ripley, Dana Brooke and Mandy Rose go to war with Charlotte Flair, Natalya and Tamina
Kofi Kingston to confront MVP over Bobby Ashley's Lashley's brutal attack on Xavier Woods
Where's Randy!?
We start the night off with a bunch of dudes in the ring ready for a battle royal. We cut backstage to Adam Pierce and Sonya Deville and are informed that Randy Orton cannot compete in the last chance triple threat MITB qualifying match. Riddle scoots over with a letter from "Randy" saying he wants Riddle to take his place. It is agreed upon, so if Riddle wins the battle royal and then the triple threat match later on, Randy Orton will qualify for Money In The Bank.
Battle Royal
The 24/7 Championship (YAY, it's back!) changed hands from Tozawa, to Gulak, to R-Truth and then back to Tozawa after they were eliminated from the battle royal. Omos made his way out and pulled both Viking Raiders over the top rope to the floor. Ali also eliminated Mansoor after he told him not to turn his back on people and then Mansoor turned his back to Ali. It came down to Priest and Riddle. Riddle eliminated him on the apron with a big knee lift after a great back and forth. Riddle then asked for Randy's music to be played instead of his. This led to him getting some pyro and giving us Randy's vintage pose which was hysterical.
Nikki Cross vs. Shayna Baszler (w/ Nia and REGINALD!)
Nikki cut a pre-match promo where she rambled on about this superhero persona and kept saying Money And The Bank instead of Money In The Bank. She also renamed herself Nikki Ash but was still being referred to as Nikki Cross by commentators and graphics so I have no clue what the f**k is going on.
I do know one thing though, and that is that Reginald looks fly as hell. A few minutes into the match, Alexa Bliss made her way out and unfortunately kicked Reginald right in the dick. Soon enough we saw Nikki get the win over Baszler which just means nothing. They make it seem like a big win but they have made Baszler look so bad that it doesn't even matter anymore. Surprised they didn't do another riveting beat the clock challenge. Maybe next week they'll bring it back!
Kofi Defends WOODS!
Kofi wants revenge for what Lashley did to Woods last week. MVP comes out and informs us that Hot Bobby is on a well deserved vacation. He also informs Kofi that what Lesnar did to Kofi will look like child's play compared to what Lashley will do to Kofi ay Money In The Bank (so glad they referenced Lesnar squashing Kofi). Kofi calls out MVP for milking a knee injury for almost 6 months which leads to Kofi knocking out MVP with Trouble In Paradise.
Asuka and Naomi vs. Eva Marie and Doudrop
How do you duplicate the 5 star classic they put on last Monday? You just do it. Don't think about it. JUST DO IT! This week, we get Doudrop crawling for the tag but Eva pulled her arm away and doudropped down off the apron. Doudrop was pissed but got the advantage and hit a big running crossbody to Asuka on the mat and got the pinfall victory. After the match, Eva grabbed the mic and announced Eva Marie as the winner. Back to back weeks of 5 star classics! What else could you possibly want?
Ricochet vs. John Morrison
Before the match began, we had a backstage segment where Ricochet sprayed The Miz with a drip stick that he stole from them. Later during the match, Ricochet snatched a drip stick away from Miz, broke it and tossed it away (RIP Drip Stick). The finish saw Morrison sitting on the barricade and then Ricochet performed a springboard dive onto him that sent both men over the barricade. Both men could not recover from this and were counted out.
Rhea Ripley, Dana Brooke and Mandy Rose vs. Charlotte Flair, Natalya and Tamina
A women's match with no voodoo, doudrops or superheroes!
Quick match that saw Charlotte get the blind tag and the win for her team. Rhea attacked Charlotte's knee post match but was interrupted by Lilly, Reginald, Doudrop and Nikki Ash! Just kidding, but Rhea did attack Charlotte after the match.
Strap Match: Elias vs. Jaxson Ryker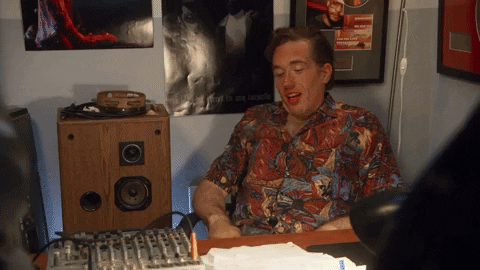 It was now time for one of the biggest babyfaces in the company's history, Jaxson Ryker, to get his comeuppance in a STRAP MATCH! This only went a little over 3 minutes with Ryker getting the victory and putting a smile on every single screen in the Thunderdome!
Second Chance MITB Qualifier Triple Threat Match: Drew McIntyre vs. AJ Styles vs. Riddle
The main event saw Riddle get taking out of the match for awhile with an injury to his ankle. A quick bong rip, some tape on his ankle and he made his way back down to the ring. Riddle hit the RKO on Styles but Omos broke up the pinfall. This led to McIntyre hitting the Claymore on Riddle for the win and Drew McIntyre 🙄 is officially in the Money In The Bank ladder match.
Someone please check on Reginald . . .
. . . Hopefully his fantastic dick is OK!
jaBROnis OUT!