Sting Debuts for AEW…Now What?
Sting debuts for AEW
With legendary Sting debuting in AEW what awaits him?
On December 2nd, at AEW Dynamite's Winter is Coming the legendary Sting debuted for All Elite Wrestling. The Stinger was finally back on TNT televison for the first time in nearly 20 years. The segment had the hair on the back of many a neck standing up. That leaves us begging the question, "NOW WHAT?"
Let's travel back in time for a moment. November 2019 to be exact. AEW files a trademark for "Blood & Guts." The original Blood & Guts match was scheduled for March 25th, 2020 and was set to feature The Inner Circle going against Matt Hardy and The Elite. The COVID19 pandemic changed AEW's plans. Owner Tony Khan stated that the first Blood & Guts match will happen "when the time is right." What if that time is right now?
Just hang out for a second. Sting came to the aid of who? Cody and Dustin Rhodes. Immediately we can draw a correlation between the Rhodes family and the Blood & Guts match. The Blood & Guts match is modeled off of the match beyond, WarGames. Wargames was the idea of Dusty Rhodes, Cody and Dustin's father, back in the NWA.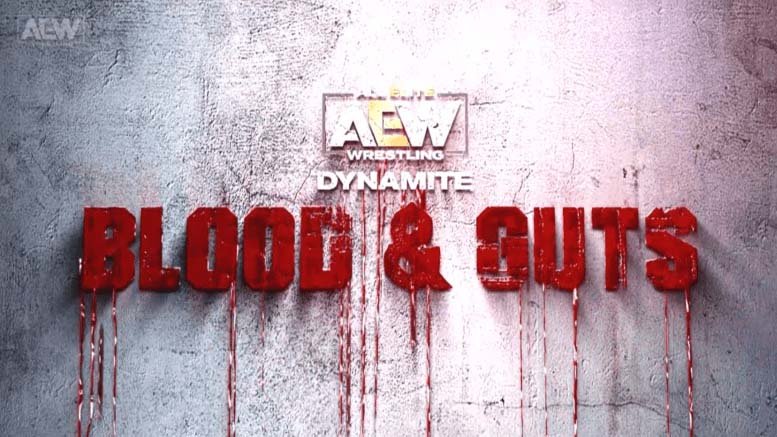 Sting has competed in 19 different WarGames matches. Joining him in a few of these epic encounters not only Dusty, Rhodes family patriarch, but also Dustin Rhodes himself. Couldn't you see the Stinger cutting a promo about owing some loyalty to the Rhodes family? Perhaps he wants to help them with the Team Taz problem. There is a history here to build off of.
Taz cannot bump anymore. A Blood & Guts match would be excellent protection for the shot caller of Team Taz. On the outside of the Blood & Guts cage, he would be able to call all of the shots while remaining safe from any sort of attack.
Imagine the power spots Team Taz could have in a cage. Hobbs would almost certainly be able to suplex someone through a section of cage. Brain Cage fighting in a cage, those promos write themselves. Honestly, who says no to this idea?
Even if it isn't Blood & Guts I'm sure Team Sting and Team Taz are headed to war. All Elite Wrestling has done an excellent job of building this feud. Adding Sting to it is the cherry on top of the sundae. Make sure you tune into AEW this Wednesday night, December 9th to see Sting speak!
Check out our official store at PRO WRESTLING TEES, show us your support and buy a shirt. You can visit our store by clicking here.
Make sure to follow us on Twitter @BodySlamNet and on Instagram @BodySlamDotNet
Also check us out on Facebook and give us a like and share by clicking HERE.