The wrestling world has finally received a resolution on the fate of this year's WrestleMania. After what felt like weeks of speculation, the decision was finally made just a short time ago to move "The Show of Shows," to the Performance Center in Orlando in front of an empty crowd. Only essential WWE staff will be on hand for the show. Raymond James Stadium in Tampa will no longer host the event. The venue move coincides with the current Coronavirus pandemic that currently canceling events all over the world and has the United States at a stand still.
Below is WWE's official statement regarding moving WrestleMania to the Performance Center: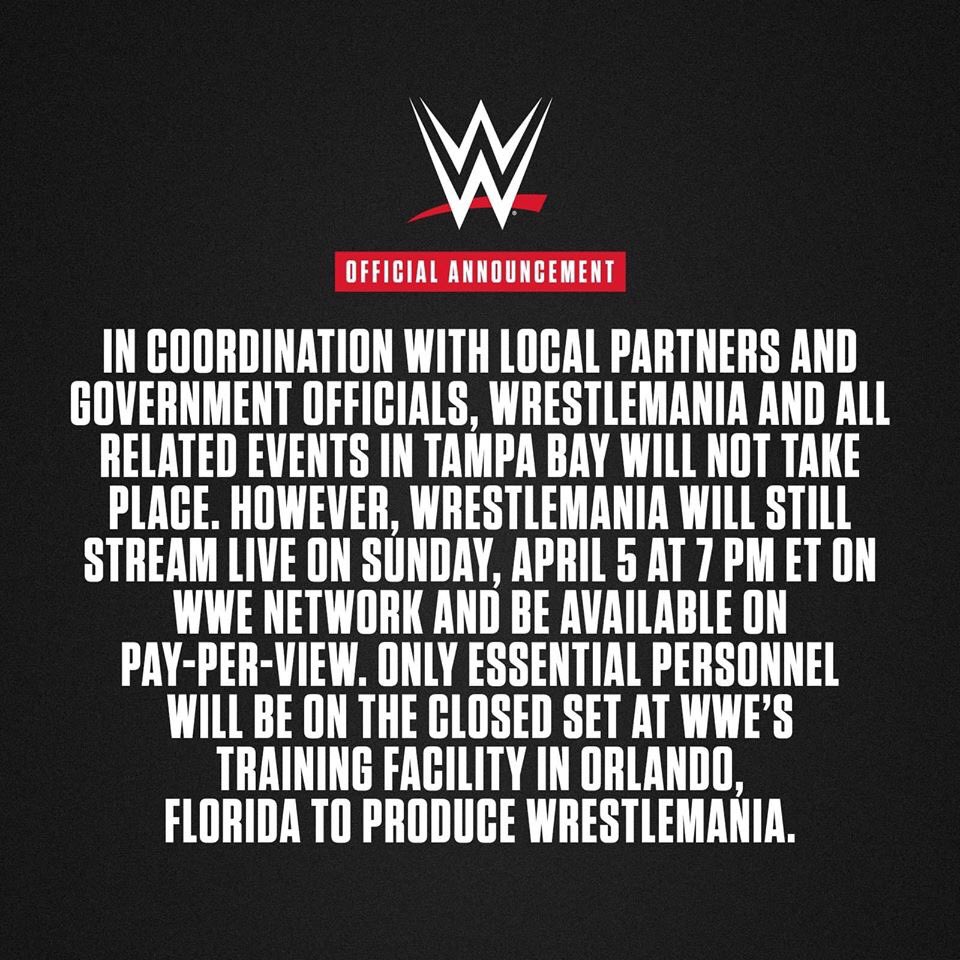 Stay with Bodyslam.net for all of the latest news on WWE's decision to move WrestleMania to the Performance Center in Orlando
RELATED: WWE Performance Center Staff Given Option to Stay Home
Don't forget new episodes of High Spot Podcast w- Jeff Martin & Bryan Burga are available every Friday on Bodyslam.net  iTunes & Soundcloud
Subscribe, click the notification bell, & like the video
Follow High Spot Podcast on all our social media platforms
Twitter: @highspotpodcast Instagram: @highspotpodcast
Check out High Spot Podcast's brand new store at Pro Wrestling Tees! Be part of "The Crew" and buy the shirt! CLICK HERE!