When AEW first announced their partnership with ITV, it was said that UK fans would be able to watch AEW live as it airs. Then the announcement came that UK fans would be able to watch Dynamite four days after it airs. Many fans were displeased because they felt lied to, and Tony Khan tried to clear the air.
Not knowing much about how ad breaks work across the pond, this could be seen as a viable reason, but noted wrestling twitter user Tom Colohue seemed to have a different take on the situation.
Will Cooling then posted a thread about how in Will's mind, Tony Khan blatantly lied to fans.
Executive Vice President Cody had once said "WWE's TV deal sucks compared to ours". Cody tried to settle the debate by saying when he said that UK fans could watch the show live for free, that it was a joke.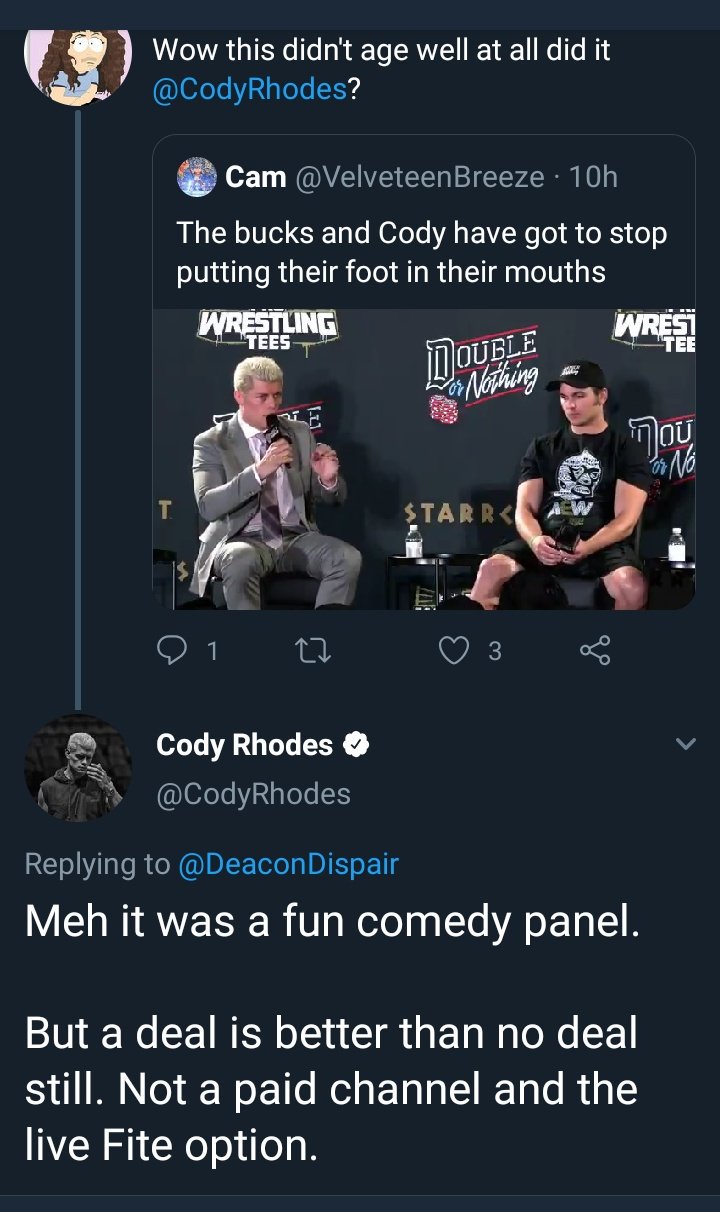 It appears that some fans might feel slighted and that they will seek out other, illegal avenues to watch Dynamite.
You can follow me on Twitter here.
Check out our brand new store at PRO WRESTLING TEES, show us your support and buy a shirt. You can visit our store by clicking here.
Make sure to follow us on Twitter @BodySlamNet and on Instagram @BodySlamDotNet
Also check us out on Facebook and give us a like and share by clicking HERE.